We are still in a Seller's Market, and the Listings are selling almost as quickly as they hit the inventory.
When your home is featured with an agent, the over surplus of buyers are creating a demand like affect that is driving up asking prices in several cases. I also have seen this affect with even my own seller clients & buyer clients.
So let's take a moment to look at the actual data!

I'm jumping straight into the facts and data this time around! For February we see that Absorption is down to 3 months only. Median List price is up given some new construction is being added. Also so is the Days on Market, is down significantly. Telling us the Sellers are listening to their agents and pricing right, allowing almost no time to let their properties sit on market.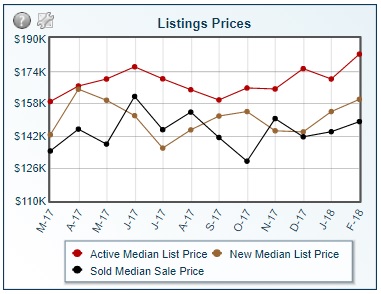 Prices are rising! Across the board, selling and list prices are all going up from last month and continuing to rise into March.

Under Contract homes are on the rise this past month! You can see from a year ago almost doubled in some price ranges! Also year to date, the
200K to 250K up 50%

.
If our data continues, all these higher price ranges will soon be changing! Market is cooking under 200K, but soon we'll be seeing the 200-300K range moving potentially just as quickly in the Greenville & Winterville areas.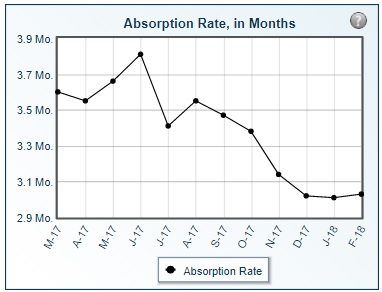 As mentioned, the Absorption graph speaks for itself! We are no where near being back to a Buyer's Market. Inventory is low and we have tremindous demand right now in our areas. So great news still for all you Seller's out there!

Lastly but definitely not least… let's go over the SOLD Inventory last month.
Again, the data is up from last February. More closings this year over last year! The year to date data also shows more closings Overall, why Buyers need homes NOW. Our buyer's are not waiting, because they do not want to see their interest rates change anymore. Buyers are in a rush to purcahse, and sellers are reaking the benefits.
So If you have been thinking about selling in Greenville or Winterville NC, please contact me today and let me tell you just how much you could be making in today's market!