November 2018 Statistics
We are deep into the Holiday Season and traditionally it is a slow down in the real estate markets. It is normal to see an increase in the days on market during the holidays, so Greenville is up to 72 days to contract from 52 days last month on average. However, Winterville is breaking the mold dropping down to just 45 days on average to obtain a contract from 66 days last month. Looks like Black Friday is for home shopping.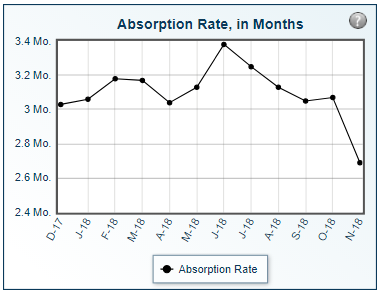 Our inventory levels have drastically dropped too from last month, from roughly 94 days worth to only 79 days of inventory. This means less homes are coming onto the market, while buyers are still trying to buy before interest rates get much higher.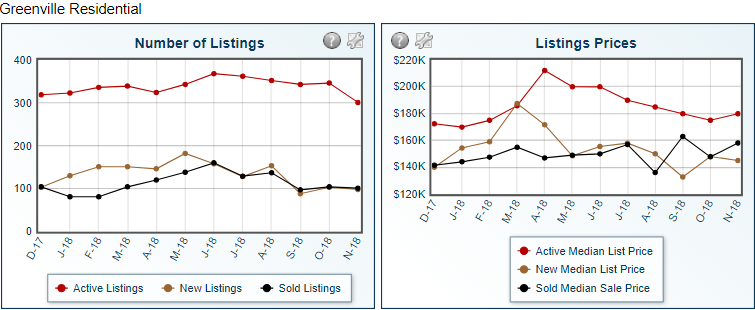 Last month 146 Sold, 166 went under contract, and only 130 were added to inventory. So as of now, only 411 are active in our market. That is down 30 plus homes from reporting last month. So, if you need localized neighborhood real estate information – give me a call.