We may not always know what features and items may truly be in our home or investment property, however it is best to know and understand the different things in order to best be knowledgeable if something were to go wrong. So, I'd like to take a moment to teach the basics of things in your home to help train you on what differences may be!
HVAC Systems and the differences in Units
Well, I think it is clear to say that you have heard the terms, Gas Pack, Heat Pump, and potentially Dual Fuel. While Dual Fuel is not common in our area due to the non-freezing temperatures and living in a milder climate, it is good to understand all three.
Gas Pack: This unit uses electricity for cooling, while using natural gas, propane, or oil (less common) for heating. People like this option in our area due to the cost of natural gas and making them cost-efficient at high use levels. Gas packs heat at a warmer rate than say a Heat Pump. The heat feels nice and toasty, which more people tend to prefer. During coldest weeks of winter, gas packs use less energy than other fuel sources. Many homes already have gas hookups, so why not use it?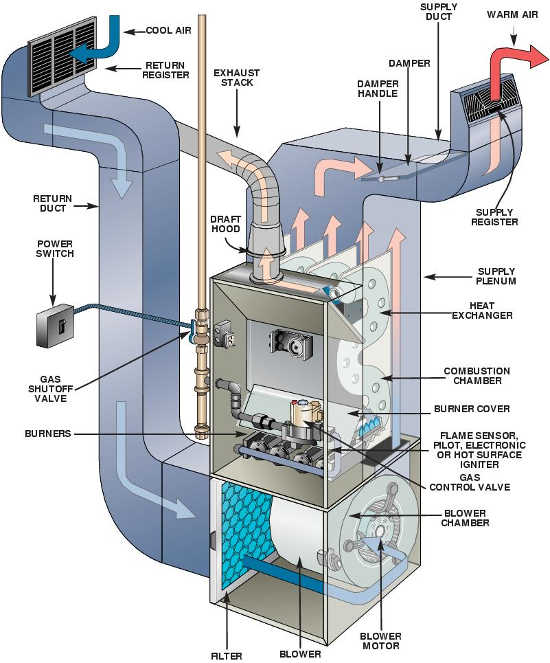 Well, Gas packs also have downsides as well. They can simply provide too much power than your need when the outside temps are in the 40 to 60-degree range. Also, natural gas contains carbon monoxide (CO) and safety depends upon regular inspections and proper install. Basically, natural gas carries a risk of CO leak, electric heat pump does not.
Heat Pump: This type of unit offers both heating and cooling functions housed within a single unit. They work well in milder climates and are typically found throughout Eastern NC. The units run year-round, depending on the temperature: as a furnace in the winter or air conditioner in the summer. They primarily heat and cool by redistributing hot air (pulling it out of the house in the summer and pulling it inside the house in the winter). The indoor part of a heat pump system doesn't contain a furnace. It's called the air handler, and it contains a coil and heat strips. They work by air simply moving over a coil full of hot refrigerant. No burners. No flames. As the air passes over the coil, it gets warmer. A fan inside the air handler blows the warm air into your home.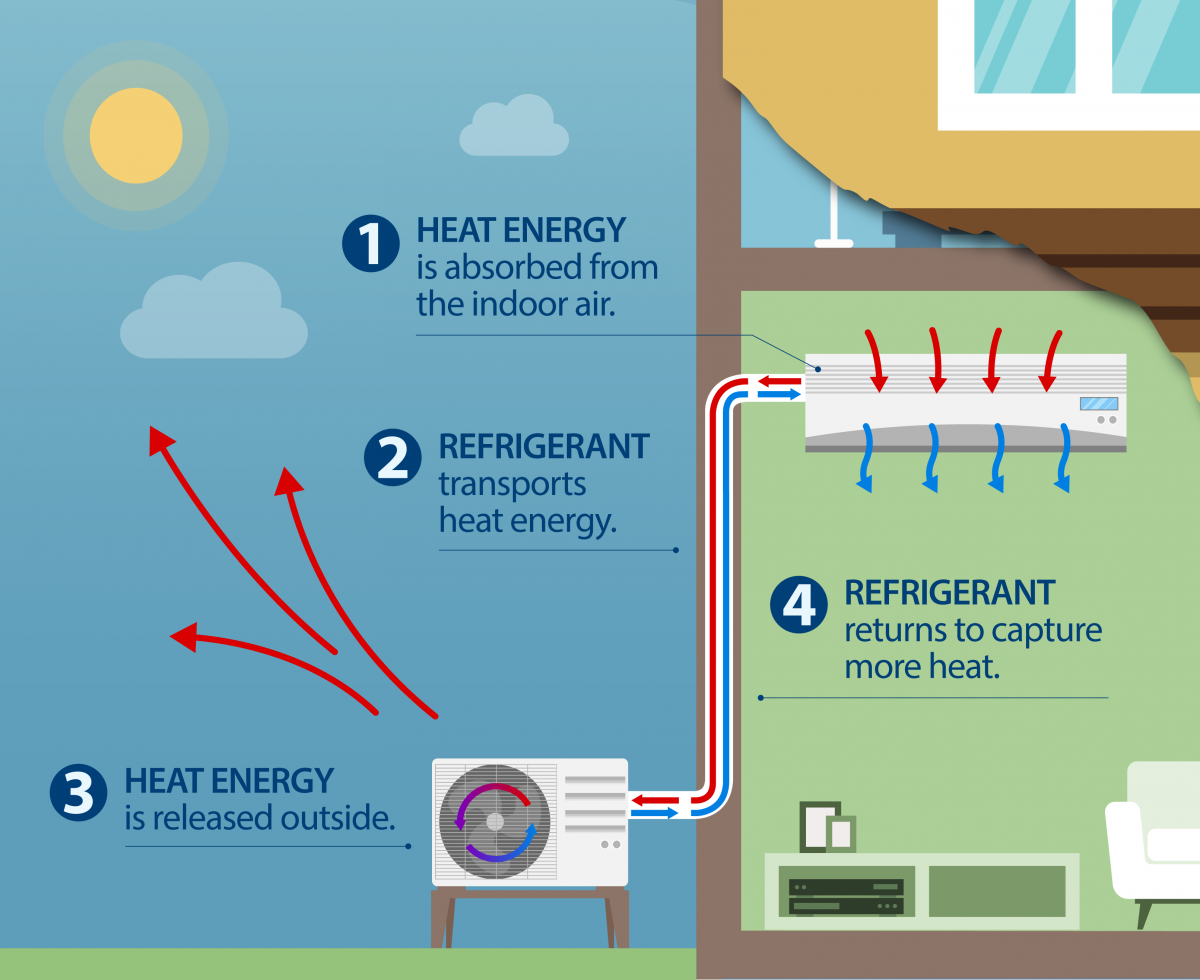 Downsides of Heat Pumps can range as well. One thing people tend to not like is that the air may not get hot enough, especially when it gets cool outside. The heat pump blows air, that may seem mildly cool. Therefore, when temps drop below 40, it's ideal to get a warm blanket! In addition, Heat Pumps can get costly, especially in older units. Refrigerant must be replaced and can be a costly expense. When temperatures drop, the coils are less effective than a gas pump and can lead to much higher bills. However, new technology is making them more efficient and regular servicing can keep refrigerant levels ideal. Also, a big plus for our area, Heat Pumps do not use natural gas so no worries of CO leaks.
Personally, I see bigger homes in the Greenville/Winterville area with Gas Packs and smaller homes typically with Heat Pumps due to cost efficiency. During inspections, we find issues with both units. I had a unit running on a Heat Pump that every year it needed new refrigerant. I had also found one Gas Pack that did have a break that was causing potential leakage of CO. Thankfully we caught it early enough, but overall, why we recommend any type of unit to go through regular maintenance and servicing.
Dual Fuel Units are "considered the best of both". Basically, they take the Heat pump when it is mildly cold and switch to Natural Gas when it gets extremely cold. Therefore, these units are common north of us. Areas that see snow on the ground for a month at a time or more. For Eastern, NC it is a rare home indeed to see one of these units. They cost much higher to install and do not provide us the benefits as they would further up north. Therefore, most of the time if a homeowner is switching out a HVAC unit generally it will be a heat pump system 85% of the time.
Thank you for taking the time to catch up on your knowledge when it comes to HVAC systems. If you are ever in the market to Buy, Sell, or Rent a property in Eastern, NC and the surrounding areas of Greenville, NC and Winterville, NC — please consider calling us!
YourNCAgent is here to service you throughout Eastern NC. We look forward to hearing from you and want to Earn the Right to be YourNCAgent!