If you are thinking about buying or selling in Eastern, North Carolina you will hear the term Due Diligence period. Well, what is Due Diligence and why is there money for it? Let's look at what takes place during this time and how it has changed in the North Carolina market.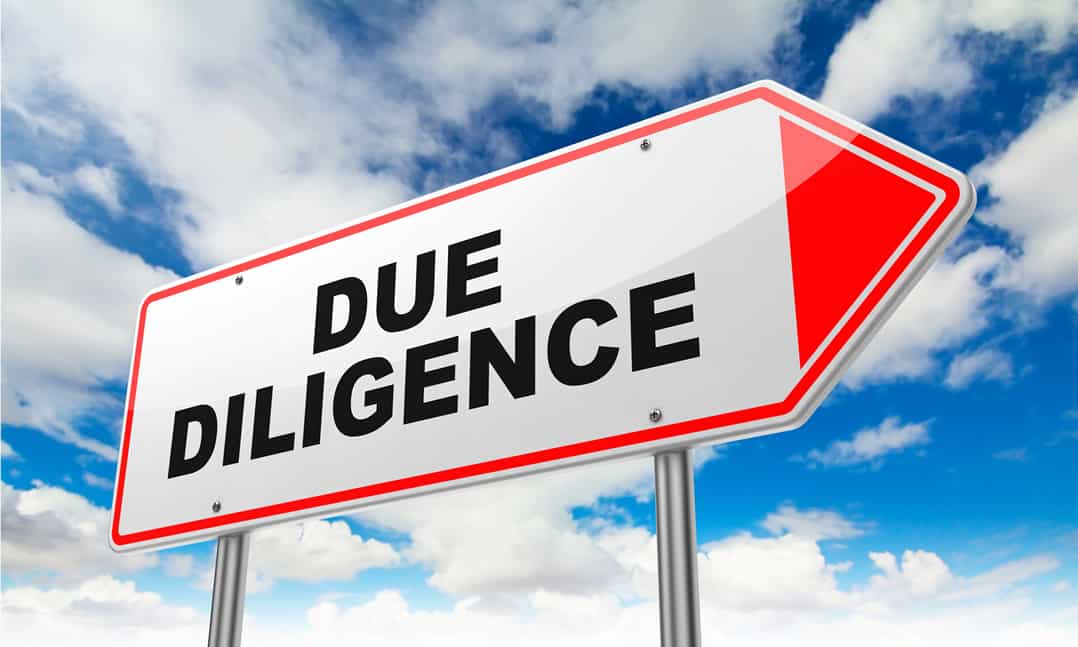 Due Diligence is basically new in our Real Estate market if you haven't bought a home since 2013. Prior to 2013, buyers were only asked for Earnest Money as their "Good Faith" payments. The Earnest Money was a down payment to the seller telling them that in good faith the buyers were going to be purchasing their home.
However, this mentality changed in the buyer's market of 2009-2013. At this time, Buyers were going around to 3-5 houses at a time and placing offers on each home they saw. Then they took 4-5 days to decide upon which house they were planning on buying. Since there was only Earnest Money, the monies were never placed down as the North Carolina contract states 5 days till monies are due. Therefore, buyers simply would wait and get extra days to decide upon which house truly was best for them.
Well, imagine being a seller during this period. Your home gets a contract, falls through, your home gets another contract, falls through, and this cycle repeats potentially for some time. Plus, what happens if a serious ready buyer came by and saw that your home was "under contract" so goes to another house ready to buy and your contract does end up falling through with that first buyer. As a seller, you potentially then miss out on good offers and opportunities.
In response to this, sellers basically started to demand the earnest money due immediately. Well, as stated in the contract, the Earnest Money is refundable during the due diligence period. So, agents knew this was not the answer. Sellers wanted a non-refundable deposit for taking their home off market during the due diligence period. Seller's wanted Due Diligence Funds!
That is how the Due Diligence was created, in essential depending upon either you are a buyer or seller, due diligence favors the seller while Earnest funds favor the buyer. So, let's look at the contract itself as if you were writing that contract up right now.

You are placing an offer in for a lovely $200K home and want to get 18 days of due diligence to do your inspections and needed investigations on the home and deal.
As a buyer, you only want to place down a total of $2500 for the checks upfront. So you ask to place $2000 in Earnest Money and $500 in Due Diligence funds. Mr. & Mrs. Seller receive your offer, they love the offer and terms but respond by saying they want $1500 in Due Diligence and $1000 in Earnest Money.
Sellers are afraid that the buyers will back out, is essentially the issue. If the sellers agree to pull the home from the market, another ready and willing buyer may have walked by without considering Seller's house. Therefore, sellers seek higher due diligences as a greater chance you will not back out on them.
If you as a buyer are planning on purchasing the home regardless, these monies mean very little as they are all credited to the closing costs anyway for the buyer side. It's only if you withdraw your offer after it is accepted can you lose your due diligence money.
Hope this article clears up any misunderstandings upon the two terms and clarifies what is essentially the best strategy for you to play when presenting or accepting a contract upon which side of the contract you are on. If you have further questions about selling or buying in Eastern, North Carolina and specifically the Greenville, NC and Winterville, NC markets. I would love to earn the right to be YourNCAgent.com
If you are looking to buy further away, in state or even looking out of state. I would be glad to assist you for free finding a qualified agent who truly meets your needs. I offer free Zoom video conferencing for a real estate need analysis to best understand what it is you are looking for or needing in an agent. From there, I will connect you to a truly well qualified agent in your area.
I look forward to potentially helping you with all your Real Estate Needs. -Kathryn