When choosing an area in Eastern, NC one of the questions I often get or come across is typically how close are we to the nearest beach.
The closest NC beach is in fact Atlantic Beach. It will take you 1 hour and 40 minutes, leaving Greenville on Hwy 43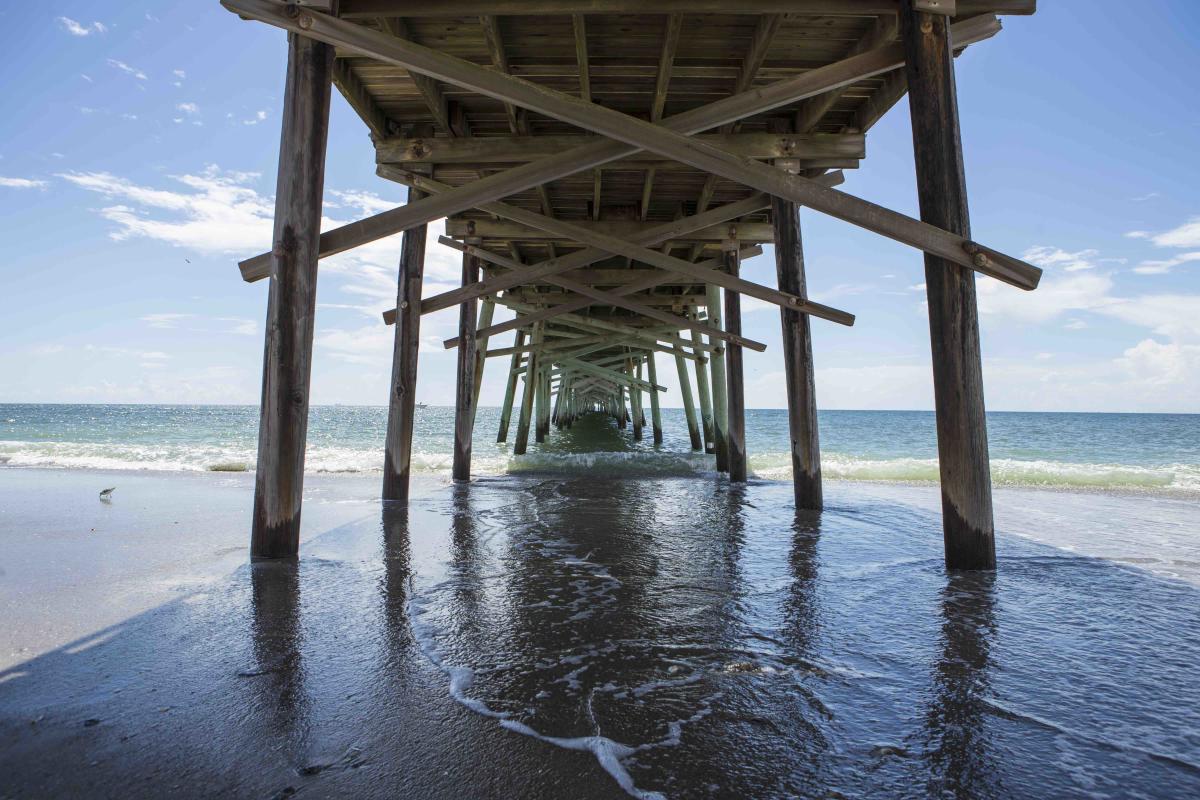 (underneath the Oceanana Pier)
Per Google directions: Greenville, North Carolina Take NC-43 S to US-17 S in Craven County – 42 min (31.2 mi)
Take US-70 E to Atlantic Beach Bridge in Morehead City
– 58 min (46.8 mi)
Continue on Atlantic Beach Bridge. Take Atlantic Beach Causeway to S Kinston Ave in Atlantic Beach –4 min (1.8 mi)
Hwy 43 is two lane the entire way to US-17. So be careful behind slower drivers. When you get to Craven County by Bridgeton, NC the road turns into a 4 lane. Past Bridgeton you can even go into New Bern, NC and explore their waterfront area and be right on the Neuse River too, this is only 45 minutes from Greenville.
So if you would like to detour, take 17 towards East Front Street for New Bern. Here you have a ton of great shopping, dining, and a small park (Union Point) that you can check out. Did you know also that New Bern is the birthplace of Pepsi Cola?! You can check out their store in this downtown area too.
New Bern has a lot of great shopping, check out stores and local information about the downtown area here.
I highly recommend walking or driving around the downtown New Bern area. It is a lovely area and gives you a midway break towards the beach. New Bern is also a lovely night out date spot, if you want a evening drive out of the area. I recommend The Chelsea / Morgan's Tavern & Grill / Cypress Hall Kitchen & Bar / or Persimmons for a Waterfront Experience. They all are delightful and check out their menus as they all cater to different styles.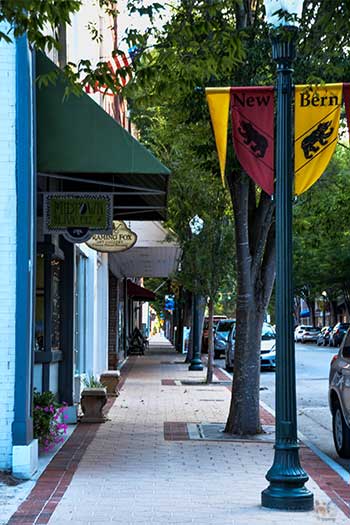 If you are looking for great women's clothing, I recommend stopping into Peacock's Plume / A Step Up. Great clothing options and really great styles for all occasions. The owner, Robyn is always on hand to assist with any look and you can tell her that I sent you personally. Yes, I often travel for good fashion.
After your break in New Bern, easily jump back onto US-70 following the Morehead City signs. This is an easy 4 lane highway that takes you all the way to the beach.
After New Bern, you will be driving by Havelock. Home to one of our largest Marine Corps Air Stations, Cherry Point.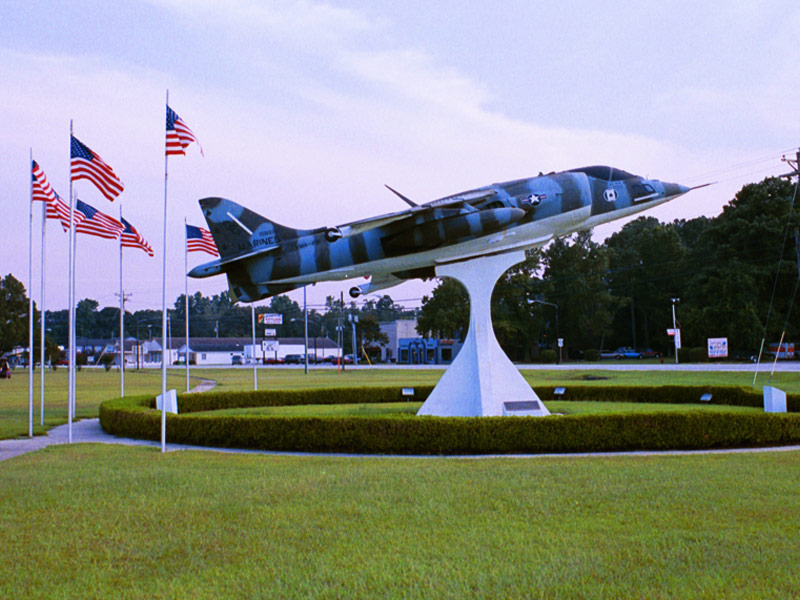 Do not be alarmed hearing these fighter jets and other aircraft buzzing overhead as this is a continuous occurrence in Eastern, NC. Especially seeing them on the drive where they could be taking off or landing and they can buzz right by the highway as you are driving through Havelock.
They offer regular air shows as well for the public and kids. This is a great activity and can go to their website here to see when the next one will be. (Note: 2020 show cancelled, should be doing one again this year fall 2021.)
After passing Havelock and Newport, you come into Morehead City, NC. Morehead City is the best place to stop for your beach essentials before crossing the bridge over. I recommend Lowes Foods and Walmart personally where I like to stock up before driving over.
Beach side can be a bit harder on traffic since its two lane and during holiday traffic and summer season, waits on the road can be a bit longer than off season. Therefore, Morehead City is a great option to stock up before any traffic and gets you to the sand quicker.
From Morehead City, you can go to Atlantic Beach or even head towards the smaller town of Beaufort, NC. Morehead City offers a great waterfront community too, as does Beaufort. So if you are looking for more small downtown areas to check out, I also recommend driving into these areas too to check out the great dinning & shopping options.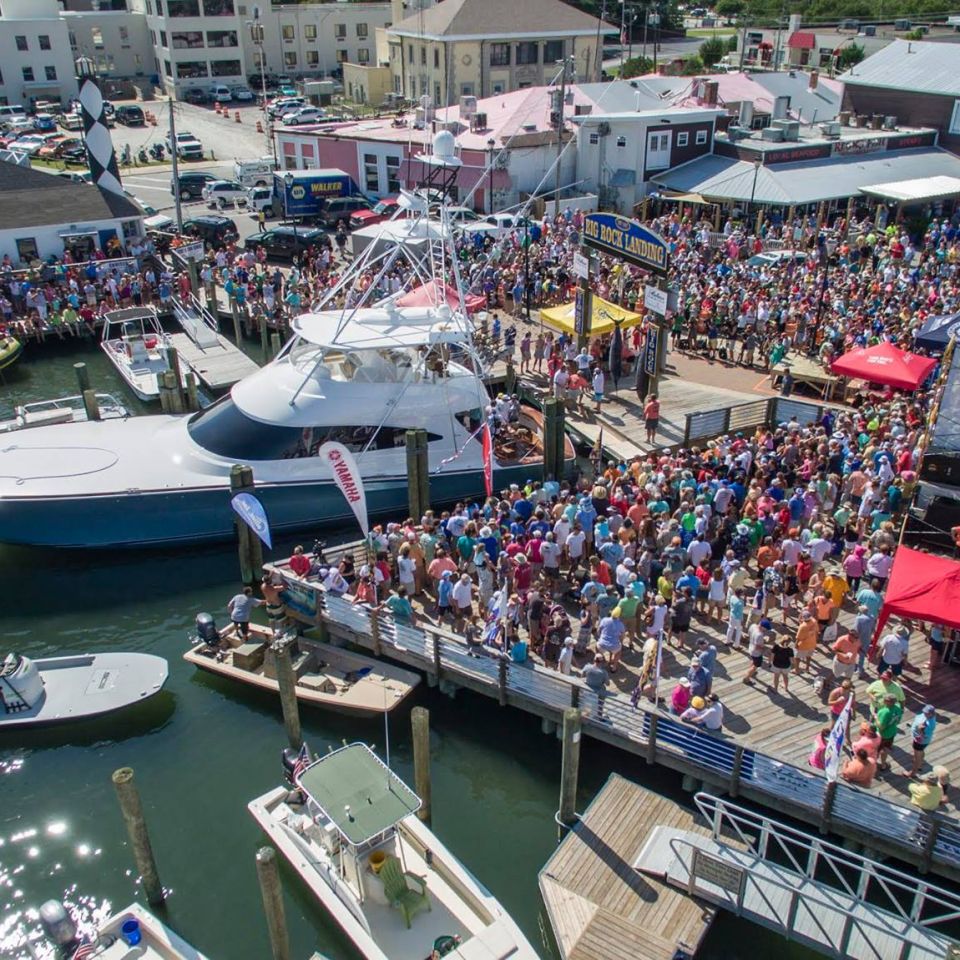 In Morehead City Waterfront, check out the famous Big Rock Blue Marlin Tournament which takes place in June of every year. Even if the tournament is not going on, the famous Big Rock Landing sign and weights stay up year-round drawing in tourist for great photos!
I really hope this article has provided you and your family some local insights on where to go and what to do on the way to the beach. We look forward to seeing you on the coast of Eastern, North Carolina.
For all your Real Estate Needs in the greater Greenville, NC and Winterville, NC please be sure to check out
YourNCRealEstate.com and YourNCAgent.com

Looking forward to assisting you for your Real Estate Goals. -Kathryn